Valença
What's happening

Where To Eat

Points of interest
06 Jul to 07 Sep 2019
ARI EROM and his works will make Casa da Granja in Amarante, a place full of art and history,...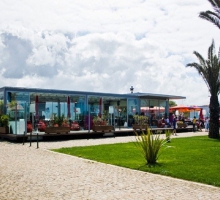 Bar terrace. This establishment near Cávado with a great view over the river.
More info
Schedule: Monday to Saturday, from 10.00h to 19.30h (open at lunch time) The Art Gallery Rui Alberto with about 400m2 and terrace / garden is installed...
Thinking in your well being, we idealized a massage, developed with the combination of some of the greatest techniques in the world, to provide you the...