Viana do Castelo
What's happening

Where To Eat

Points of interest
28 Feb to 01 Mar 2020
At the mouth of the Minho River and its encounter with the waters of the Atlantic rises the Fort...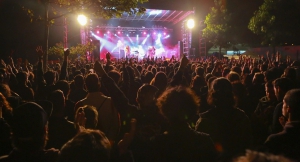 13 to 15 Aug 2020
SUN, SEA, BEACH, SURF, SWIMMING POOL, SKATEBOARD AND MUSIC ...  The best Psychedelic Rock...
Bordallo is located in the historic centre of Viana do Castelo, with a varied cuisine and well...
More info
Restaurant located in a rustic and cozy House, serving good regional dishes. The parking lot....
More info
I had rectangular plan and it was addorsed in the wall, the Clock Tower and the Chapel of St. Sebastian. In the middle of twentieth century it was...
If you wish to discover other great experiences, get involved in different activities such as surfing, wind surfing or body boarding on our Atlantic...