Viana do Castelo
What's happening

Where To Eat

Points of interest
24 Nov 2019
This initiative focuses on promoting the cultural participation inside the family nucleus as...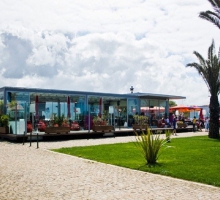 Bar terrace. This establishment near Cávado with a great view over the river.
More info
If you wish to make your own personal tour, let us know the purpose of it, whom you travel with and which interests you have. Describe us how your perfect...
Come and meet a region which stands out for its amazing evergreen landscapes, for its ancient churches and monasteries, for its superb gastronomy and for...