Viana do Castelo
What's happening

Where To Eat

Points of interest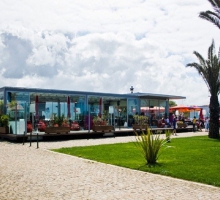 Bar terrace. This establishment near Cávado with a great view over the river.
More info
Come and get to know the birth of the portuguese nation, meet Guimarães, capital of the old Portucalense county, meet Braga, headquarters of one of the most...
Tuking People offers a unique look on the narrow streets of downtown Porto and Vila Nova de Gaia, through the chinks of light and gray granite from the...