Viana do Castelo
What's happening

Where To Eat

Points of interest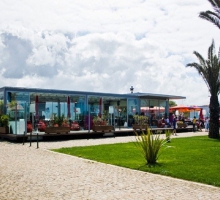 Bar terrace. This establishment near Cávado with a great view over the river.
More info
It is an interpretive centre of the natural and cultural patrimony of Afurada and the Douro estuary that materializes in a permanent exhibition and in a...
Come and take a walk in Portugal's greenest region both landscape and wine. Taste the food served with the best vinho verde. Get to see the walls, medieval...