Arouca
What's happening

Where To Eat

Points of interest
The average price per meal is 10 ?. The specialties are "vitela assada" (roast veal),"bife de...
More info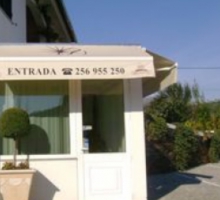 It has capacity for 170 people. The specialties are "bife de Alvarenga" (steak) and "vitela...
More info
Made of schist and covered with slate the "Carreira de Moinhos" (row of mills) consists of 17 water mills, which water-course is the same ? the legendary...
Wood, slate or linen. These are the raw materials, which are transformed into unique pieces by skilled hands of local artisans that preserve ancient...