Vila Real
What's happening

Where To Eat

Points of interest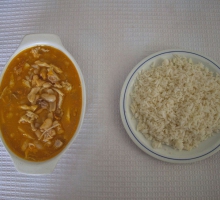 Casa Pasto BarrosSpace with a family atmosphere, dedicated to a practical day to day service....
More info
Corgo Park is situated on the banks of the river that gives it its name. It has an area of more than 80 acres, and is connected to the Forest Park right in...
This garden arose in the 18th century out of the need to create a public leisure space, and was originally forested with trees from Gerês. The "New...