Vale de Cambra
What's happening

Where To Eat

Points of interest
01 Jan to 31 Dec 2020
The Oliva Art Center is an art exhibition and collection management center created in 2013 by...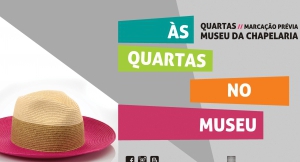 01 Jan to 31 Dec 2020
WEDNESDAY AT THE MUSEUMEvery Wednesday, the Museu da Chapelaria proposes thematic visits to its...
Codfish  with corn bread, Pork  Tenderloin  "pata negra" with stewed "feijocas" (scarlet runner...
More info
From the center of the village of Trebilhadouro, we can enjoy the view over the green fields and over the coast.
The Municipal Pool of Vale de Cambra is an excellent sport infrastructure, which provides modern services to the water sport enthusiastes. In order to...