Vale de Cambra
What's happening

Where To Eat

Points of interest
30 Mar to 09 Apr 2020
"CULTURING around there?" is a program that aims to put young people facing challenges that lead...
01 Jan to 31 Dec 2020
Viarco is the only pencil factory in Portugal, and probably one of the most versatile in the...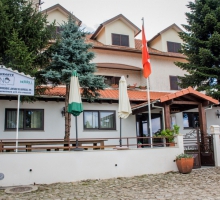 The fresh air that makes us get the faint fragance of nature, in a unique and stunning...
More info
From the center of the village of Trebilhadouro, we can enjoy the view over the green fields and over the coast.
The "Geração Dourada" has as its mission "sportivize" and animate the world offering a wide range of activities specifically aimed at children and young...