Baião
What's happening

Where To Eat

Points of interest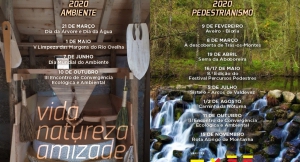 01 Jan to 31 Dec 2020
Hiking activity 2020Annual activity calendar of the Association of Friends of Rio Ovelha
The restaurant "Pensão Borges" was founded in 1934 by the Trindade Family and Teresa Borges. It...
More info
It is a steakhouse estaurant where grill is the specialty.
More info
The Avessadas Convent belongs to the Order of Discalced Carmelites. This Order is a branch of the Carmelite Order, formed in 1593, the result of a reform...
The typical small village of Almofrela is situated in Serra da Aboboreira hillside, 750 meters above sea level. It is a small village with houses built in...