Vale de Cambra
What's happening

Where To Eat

Points of interest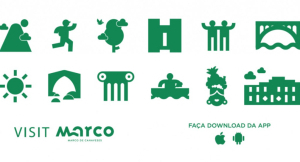 01 Jan 2023 to 31 Dec 2024
VisitMarcoDiscover Marco de Canaveses with VisitMarcoWebsite:...
In the parish of Rôge it is located one of the scenic treasures of the county: the village of Trebilhadouro, which is uninhabited for about 15...
In Castelo area, at the confluence of the river Paiva with the river Douro, there is a small island (Castelo Island, affectionately named "Amores Island")...