Vale de Cambra
What's happening

Where To Eat

Points of interest
01 to 30 Apr 2020
THE MOST FAMOUS SHOE IN THE WORLDWith the help of a featured guide, little ones will discover...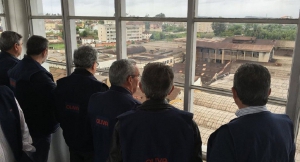 01 Jan to 31 Dec 2020
Starting at Torre da Oliva, with a presentation of the history of the emblematic factory and a...
From the flavors of the Monastery of Arouca Manuel Bastos inherited genuine flavors as...
More info
In the parish of Rôge it is located one of the scenic treasures of the county: the village of Trebilhadouro, which is uninhabited for about 15...
The Urban Park extends by the river UL valley. The process of the river flow and the banks treatment turned the riverside in a pleasant place. Its size is...