Tarouca
What's happening

Where To Eat

Points of interest
Tradicional cuisineAverage price: 7,5?Opening hours: 08h00 to 21h00Day off: wednesday ...
More info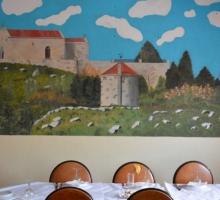 Cozy space, various dishes of the  traditional Portuguese cuisine and regional snacks, good...
More info
The parish church of Senhora da Graça is part of the Folgosa parish heritage. Apart from this religious heritage Folgosa had, once, a shelter, Casa da Roda...
The Feast in honor of Nossa Senhora da Graça in the month of August,in Lumiares.