Sta Maria da Feira
What's happening

Where To Eat

Points of interest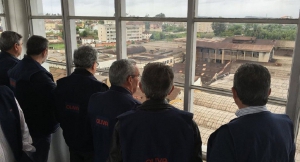 01 Jan to 31 Dec 2020
Starting at Torre da Oliva, with a presentation of the history of the emblematic factory and a...
01 Jan to 31 Dec 2020
The Oliva Art Center is an art exhibition and collection management center created in 2013 by...
Home Cooking Specialties: Roast veal | Seafood rice | Alcapone steak closed: Tuesday at dinner time
More info
When he was seven years he excavated a piece of wood that resembled  something like a Moon, he began to think that when he grew up he'd be a sculptor. The...
The Santa Maria da Feira Castle is one of Portugal?s most remarkable military monuments. The diversity of its defensive resources, used between the 11th and...