Armamar
What's happening

Where To Eat

Points of interest
Here, it is necessary to order the house specialities in advance, but it is well worth it. The...
More info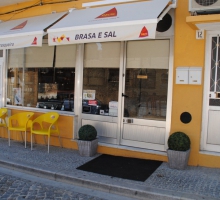 "Brasa e Sal" is situated in the town of Tabuaço, in Rua Dr. José de Almeida.The restaurant has...
More info
The Douro River begins in Spain, more precisely in Urbión Mountain. It is the second largest river in Portugal with a total length of 927 Km; in the...
It is in the heart of the village of Armamar, next to the Mother Church. From here we can see down there the village of St. Joaninho located in a small...