Arcos de Valdevez
What's happening

Where To Eat

Points of interest
The restaurant is part of the  Arcos Hotel Nature & Spa. -Opening hours: 12h30 ? 15:30h /...
More info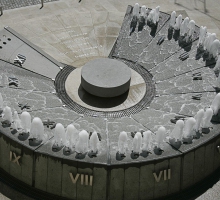 The Water Clock is located in "Largo da Lapa" and considered an EX-LIBRIS of the Historical Nucleus of "Arcos de Valdevez". The aquatic based architecture...
The characteristic Manor House of rectangular plan, probably dating back to the 18th century, features two towers connected by a lower body, composed of...