Arcos de Valdevez
What's happening

Where To Eat

Points of interest
The restaurant is part of the  Arcos Hotel Nature & Spa. -Opening hours: 12h30 ? 15:30h /...
More info
The Aguião wine is a red young wine connected with the Arcos de Valdevez history and heritage....
More info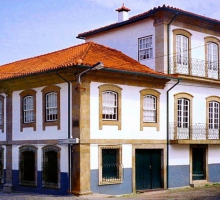 Of Baroque Residential Architecture. An Urbane Baroque Palace of the last quarter of the 18th century; integrating itself into the L-Plant palaces typology,...
The Islet of Vez Summer Sessions is a festival on the rise, organized in partnership with the Folia Association and the municipality of Arcos de Valdevez;...