Oliveira de Azeméis
What's happening

Where To Eat

Points of interest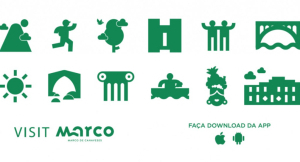 01 Jan 2023 to 31 Dec 2024
VisitMarcoDiscover Marco de Canaveses with VisitMarcoWebsite:...
28 Jan to 25 Jun 2023
Creative Writing WorkshopThe Municipality will promote six Creative Writing workshops guided by...
This beach is awarded with blue flag, has good access and other infrastructures. Additional information: - Beach with lifeguard - Bar - Rental of beach...
Start: Aguda?s littoral station/End: End of Avenida Gomes GuerraExtension: 375 mDescription: This section monitors the maritime front of Aguda from the...