Oliveira de Azeméis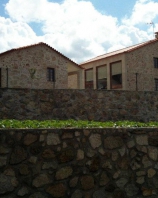 What's happening

Where To Eat

Points of interest
01 Jan to 31 Dec 2021
Today, the economic base of S. João da Madeira is not concentrated in just one area. On the...
The Municipal Pool of Vale de Cambra is an excellent sport infrastructure, which provides modern services to the water sport enthusiastes. In order to...
The bridge over the River Ul, near the village of Salqueiro, is located in a crossway to the main traffic roads of those who come from the "Lugar da...