Moimenta da Beira
What's happening

Where To Eat

Points of interest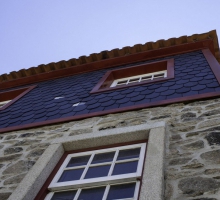 The "Casa da Avô" is a restaurant which excels in a rustic and family environment. The name is...
More info
The legend tells that in this place the horseshoes of São Tiago`s  horse have left marks on the rock. A few years ago it was found in this place a Neolithic...
A straight backrest fountain decorated with the royal crown of King Manuel I and topped with three spiers.It has two tanks and the water runs through a...