Maia
What's happening

Where To Eat

Points of interest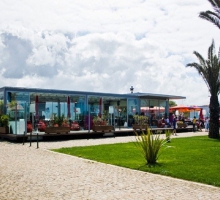 Bar terrace. This establishment near Cávado with a great view over the river.
More info
Enjoy a day visiting the secret places and the most emblematic spots of the city of Porto and let yourself be enchanted by the exclusivity of a circuit...
Official Tours provides Walking Tours with an Official Guide to the most characteristic, rich and enjoyable places in Porto. Let yourself be amazed by the...