Maia
What's happening

Where To Eat

Points of interest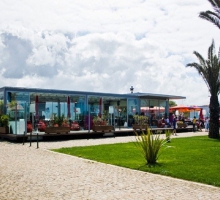 Bar terrace. This establishment near Cávado with a great view over the river.
More info
He was born in Pedras Rubras in the parish of Moreira in 1895. A peerless figure of our land, Master Albino gained notoriety in many varied aspects, even...
Have you ever noticed the sparkle in the eyes of a tripeiro (Porto inhabitant) when he talks about its city? Love for the city and pride by being born here,...