Maia
What's happening

Where To Eat

Points of interest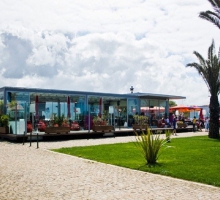 Bar terrace. This establishment near Cávado with a great view over the river.
More info
Built on the former site of Monte da Conceição, in 1735, it was rebuilt between 1864 and 1866, by the architect Pedro de Oliveira, and funded by Rodrigo...
The tour takes you to discover the unique and emblematic works of the architect Siza Vieira, recognized worldwide and awarded with the most distinguishing...