Maia
What's happening

Where To Eat

Points of interest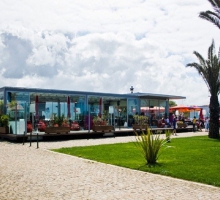 Bar terrace. This establishment near Cávado with a great view over the river.
More info
Come and take a walk in Portugal's greenest region both landscape and wine. Taste the food served with the best vinho verde. Get to see the walls, medieval...
Official Tours provides Walking Tours with an Official Guide to the most characteristic, rich and enjoyable places in Porto. Let yourself be amazed by the...