Maia
What's happening

Where To Eat

Points of interest
06 Jul to 07 Sep 2019
ARI EROM and his works will make Casa da Granja in Amarante, a place full of art and history,...
24 Nov 2019
This initiative focuses on promoting the cultural participation inside the family nucleus as...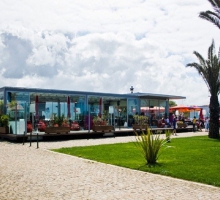 Bar terrace. This establishment near Cávado with a great view over the river.
More info
Since the late Middle Ages the jewish presence is noticeable in Oporto. This route wants to show you the places where it still lives today. Come with us and...
We invite you to join us in this irreverent adventure through the city of Porto. With a different theme every day, join us to see Porto through the eyes of...