Maia
What's happening

Where To Eat

Points of interest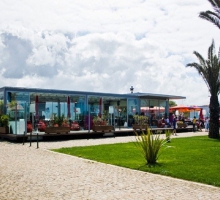 Bar terrace. This establishment near Cávado with a great view over the river.
More info
Among the small streets from ribeira until foz" in the middle of the small red rooftops of the houses that seem to huddle each other, rise monumental...
We offer you a genuine sensorial experience! Come and meet the skills and flavors of the varied and rich Douro gastronomy where Mediterranean flavours stand...