Maia
What's happening

Where To Eat

Points of interest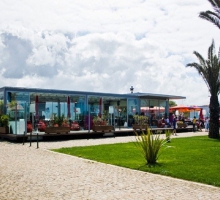 Bar terrace. This establishment near Cávado with a great view over the river.
More info
The Douro Academy recently opened its doors in Douro Marina in Vila Nova de Gaia. It is a specialized facility in the modalities of Stand Up Paddle, Surfski...
The most popular of the bridges over the Douro River was inaugurated on October 31st of 1886 by the monarch who baptized it. Its project owes to Eng....