Maia
What's happening

Where To Eat

Points of interest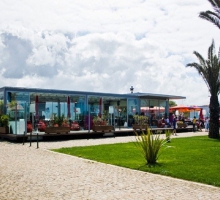 Bar terrace. This establishment near Cávado with a great view over the river.
More info
L & L is Oporto's newest bike rental shop. We have a female and male bike models with 18 speed gears that will enable you to deal with the downtown hilly...
Proudly facing the historical centre of Porto, in a granite building from 1811, with a view to the Douro River , The House of Sandeman invites you to a...