S. Martinho (Lindoso)
Ponte da Barca
Description / Facilities
Portuguese / Regional cuisine
Address:
Castelo, Lindoso, 4980 Ponte da Barca, Portugal
What's happening

Points of interest
The Gates of Peneda Gerês National Park is an equipment properly prepared for the reception and recreation of the Park visitors. These spaces are in...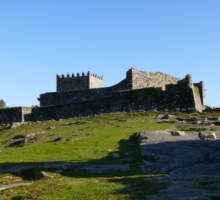 The Castelo de Lindoso (Castle of Lindoso) is supposed to have been built in the reign of King Afonso III, near 1250 as a result of a defense policy in...