Restaurante Diplomático
Viana do Castelo
What's happening

Points of interest
10 to 18 Nov 2019
An international showing organised by the "Teatro do Noroeste"? Theatre ? Viana?s Dramatic...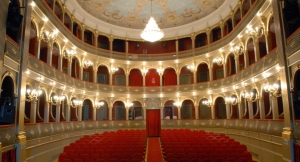 10 to 18 Nov 2019
The third edition of the Viana do Castelo Theater Festival, an organization of the Northwest...
To discover beautiful corners of the County, wether walking on foot or by bike, the mountain, where the air is purer and filled with fragrances of diverse...
The fountain was erected, or at least concluded, in 1559, it is a fine work of the master mason João Lopes "o velho" ("the old man"), the same that some...