Restaurant Barbecue Prestige
Gondomar
What's happening

Points of interest
30 Sep to 02 Oct 2021
North Music Festival 2021 - 30 Setembro, 1 e 2 Outubro - Sponsor: Turismo Porto e Norte de...
Situated at the mouth of the river Sousa, this leisure space and home has an area of 2,700 m2 and offers excellent opportunities for picnics.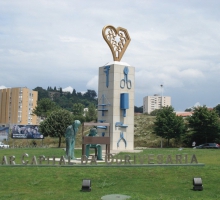 Designed by Arlindo Moura (Goldsmith Gondomar), this monument pays tribute to the municipality of Gondomar Jewellery Industry. The three basic elements are...