Inácio
Braga
Description / Facilities
Typical cuisine of the Minho region.
Address:
Campo das Hortas 4, 4700 Braga
What's happening

Points of interest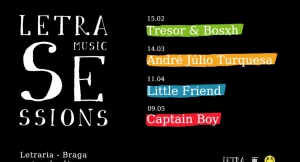 15 Feb to 09 May 2020
Letra Music Sessions, a partnership between Letra craft beer, Gig. and HeadLiner, will start on...
Founded in 1930, by canon Manuel de Aguiar Barreiros, this museum is housed in the former Chapter House, which has been recently restored and enlarged to...
Due to the political-administrative realignment of the city in the mid-18th century, the new "Senate House of the Town Hall" was projected on one side of...