Mondim de Basto
What's happening

Points of interest
24 to 26 Jul 2020
Mondim explodes, cyclically, in its County Festivals, universal heirs of ancient and nostalgic...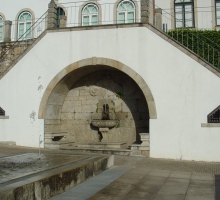 Typical fountain integrated in the interspace of an arch stair case next to the wall of granite that sustains the old public walkway of the village. The...
"Quinta de Val-Bôa" is located in "Atei" - Mondim de Basto region, 500 meters of the river Tamega. It is inserted into the demarcated region of "Vinho...