Oliveira de Azeméis
What's happening

Points of interest
01 Jan to 31 Dec 2020
The Shoe Museum emerges in an innovative way in the national museum scene by portraying the...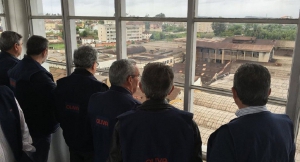 01 Jan to 31 Dec 2020
Starting at Torre da Oliva, with a presentation of the history of the emblematic factory and a...
"Vereda do Pastor" is a round route (PR 3) passing through the most remote villages of the Municipality of Vale de Cambra.  Lomba, Agualva and Covo show...
The Quinta do Carvalhos (Carvalhos's Farm) is located at the top of Margonça ? Village of Cucujães. A property where the breeze and the wonderful landscape...