Oliveira de Azeméis
What's happening

Points of interest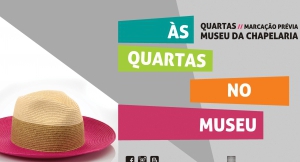 01 Jan to 31 Dec 2020
WEDNESDAY AT THE MUSEUMEvery Wednesday, the Museu da Chapelaria proposes thematic visits to its...
It has been built by the family Sequeira Monterroso in 1775. In 1884 the manor house was sold and settled here one of the 23  Mail Coaches that existed on...
Is one of the references of the ancient times of the lands of Oliveira de Azeméis. The Milestone was found in the demolition of the previous church of Ul,...