Oliveira de Azeméis
What's happening

Points of interest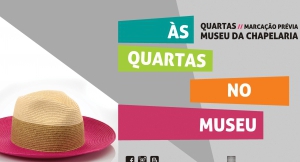 01 Jan to 31 Dec 2020
WEDNESDAY AT THE MUSEUMEvery Wednesday, the Museu da Chapelaria proposes thematic visits to its...
TOUR 1 In the town of Oliveira de Azeméis, enjoy the leafy Park of La Salette. Going  to Ossela, through the  panoramic route of   Macinhata da Seixa,...
The Interactive Tourism Office is a networking model of promotion and dissemination of all areas of the Porto and North of Portugal, having a set of...