Arouca
What's happening

Where To Eat

Points of interest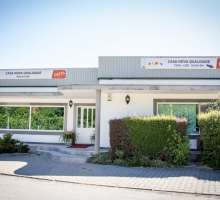 In the parish of Arões, to be  precise in  Campo de Arca, we can find a space with the...
More info
From the flavors of the Monastery of Arouca Manuel Bastos inherited genuine flavors as...
More info
Departing and arriving at the Merujal camping park. This route is a short route, passing through traditional and mountain paths, in the cultural, sports,...
Go to the place of Pedrogão. Follow by PR8 ("Route of the Black Gold") to the mines of Pena Amarela. Go down in the firtst mine at left, towards the ruins...