Arouca
What's happening

Where To Eat

Points of interest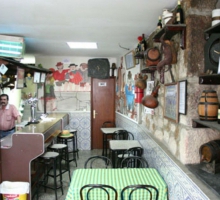 It seats 22 people. The specialties are "vitela assada no forno" (veal roasted in the oven),...
More info
The Sacred Art Museum is part of the Arouca Monastery and consists of a singular collection of precious objects as manuscripts, clothing and jewelry, among...
Classified as National Monument, it dates from the 17th and 18th centuries and it is considered the largest Portuguese monument built in granite. It hosted...