Armamar
What's happening

Where To Eat

Points of interest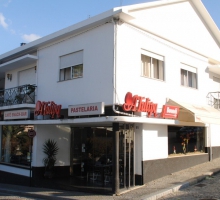 Production and sale of bread and regional pastry.
More info
Here, it is necessary to order the house specialities in advance, but it is well worth it. The...
More info
It is an annual event in Sendim, which aims are to disseminate the traditional products of the earth, such as handicrafts, gastronomy, among others, and...
The parish church of Santa Cruz is part of the historical heritage of the parish and is a must visit for its beautiful carvings and paneled ceiling.