Carrazeda de Ansiães
What's happening

Where To Eat

Points of interest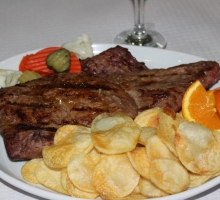 The restaurant is located in Carrazeda de Ansiães, next to the Repsol petrol station. Regional...
More info
 The set of engravings of Fonte de Seixas are centred on three rocks which are associated to some small  art elements on small rocks that surround the...
Structure built with erguida granite ashlars in order to cross the Ribeira de Linhares. It has two round arches and ramps with a gentle slope on both...