Carrazeda de Ansiães
What's happening

Where To Eat

Points of interest
The restaurant is  located in the centre of Carrazeda de Ansiães, in the Marechal Carmona...
More info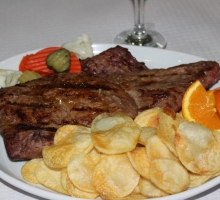 The restaurant is located in Carrazeda de Ansiães, next to the Repsol petrol station. Regional...
More info
The Interpretive Centre of the Ansiães Castle (CICA) is a cultural structure of the Town Council of Carrazeda Ansiães where visitors can come into contact...
The Windmill looking down upon the village of Carrazeda has always been part of the popular imagination that over the last 100 years has become used to...