Carrazeda de Ansiães
What's happening

Where To Eat

Points of interest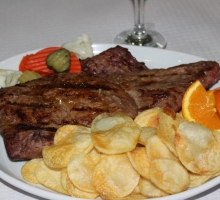 The restaurant is located in Carrazeda de Ansiães, next to the Repsol petrol station. Regional...
More info
Apple trees for Carrazeda - Fernando Casás - Recalling the ancestral chromelechs, prehistoric places of worship,  the pillars planted in the  ground are...
The Interpretive Centre of the Ansiães Castle (CICA) is a cultural structure of the Town Council of Carrazeda Ansiães where visitors can come into contact...