Espinho
What's happening

Where To Eat

Points of interest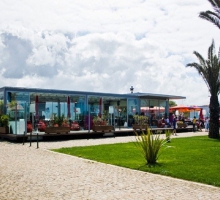 Bar terrace. This establishment near Cávado with a great view over the river.
More info
Oporto & Douro Moments invites you to go ... shopping! Join us for this visit that includes: pick-up and drop off from your hotel; guided tour around the...
If you wish to make your own personal tour, let us know the purpose of it, whom you travel with and which interests you have. Describe us how your perfect...