Espinho
What's happening

Where To Eat

Points of interest
19 Jan to 20 Dec 2020
Auditório Municipal de Gaia e Cine Teatro Eduardo BrazãoFamily ConcertsInformations and...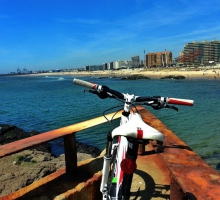 The sea is a magnificent treasure that gave us not only, so many conquer and richness, but also many tears of sadness and sorrow for those who lost their...
Discover all the emblematic places of the city of Porto and go through its pleasant corners and secrets with a private driver / guide in one of our...