Vila Verde
What's happening

Points of interest
24 Sep 2022
September 24, 2022, come and test your limits as an Firefighter. All professional firefighters...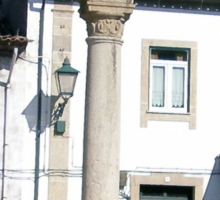 The ?Pelourinho de Prado?, dated 16th century. XVI, is situated in Largo Comendador Sousa Lima, in the Vila de Prado. It has a square platform with two...
The River Beach of Faial is one of those spaces and is located next to the River Cávado, in Vila de Prado. With green areas of excellence, meets the...