Events
Boticas
Detail
XXII Pig Food Fair | From 9 to 12 January 2020 | Multipurpose Pavilion of Boticas
Mark in your calendar!

Where To Stay

Where To Eat

Accessibility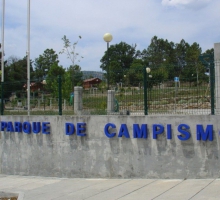 The Boticas campsite is situated near the river Terva and offers a numerous amount of facilities...
More info
Casa de S.Cristóvão (Boticas) is situated along a reflecting pool of stream Fontão. This...
More info
Typical restaurant. Regional dishes. Located high on the Boticas village.
More info
Restaurant located on the edge of the center of Boticas village. Regional cuisine. Typical...
More info